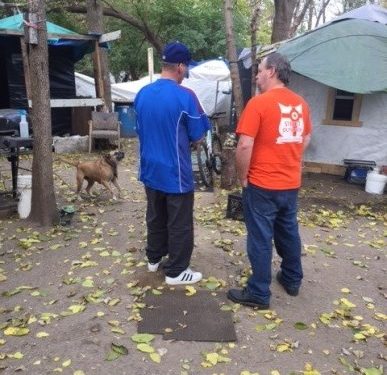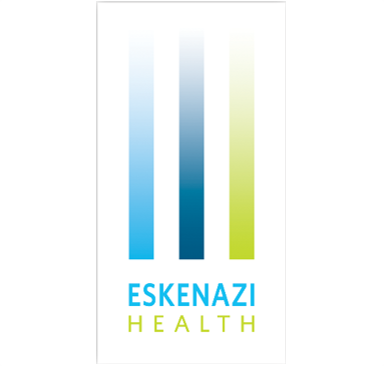 Indianapolis Community  Mental Health Centers Announce New Program Targeting Homelessness
Eskenazi Health Midtown Community Mental Health (Midtown) and Adult & Child Health, two leading central Indiana community mental health centers, are partnering with key human services agencies in a new collaboration to combat homelessness. Their proposal to streamline and coordinate services among area homeless intervention provider agencies has been awarded $2.4 million, three-year SAMHSA grant for the Indianapolis Homelessness Outreach and Services Team (iHOST).
Comprised of staff from Midtown, Adult & Child Health, The PourHouse, Inc., Outreach Inc., and Horizon House, iHOST team members are combining their efforts to build a unified service approach for homeless persons also experiencing mental health and substance use disorders. By sharing information and coordinating services among the participant organizations, iHOST is able to achieve much greater efficiency than when working independently without coordination.
Nationally and locally, the relationship between homelessness and mental illness is well known. The Office of National Drug Control Policy reveals approximately 30 percent of the chronically homeless population has a serious mental illness and around two-thirds have a primary substance use disorder or other chronic health condition. A 2015 Point-in-Time count identified 1,666 Marion County citizens as experiencing homelessness, one-fifth of the homeless population of the Hoosier state. Above and beyond barriers the homeless already face, the added challenge of addressing behavioral health needs can be overwhelming.
"We have effective services for homeless persons in Indianapolis, but they're not always in the same place or with a single agency," said Margie Payne, Midtown CEO and Vice President of Mental Health Services. "iHOST is needed for the most complicated cases that involve multiple agencies."
Supported by the Coalition for Homelessness Intervention and Prevention (CHIP), iHOST is developing efficient assessment, intervention planning, and service delivery workflows among the member agencies. Persons enrolled in the program are supported by an individualized, strengths-based intervention plan. Medical care, mental health, and addictions services are linked to community housing and employment resources. The core of the project and organization of services, including data collection of evaluation measures, will rely on service providers communicating daily via real-time shared cloud-based client tracking software system, email, telephone and face-to-face meetings.
"No one agency can do it all," said Allen Brown, CEO of Adult & Child Health, "but when you refer to another provider, communication and duplication of efforts can be a problem. We appreciate now being at the table with other homeless providers, working smarter through technology so that persons get he absolute most out of available resources."
iHOST population of focus will be individuals who have (1) a substance use disorder (SUD), serious mental illness (SMI), serious emotional disturbance (SED), or co-occurring mental and substance use disorders (CODs); and (2) are either youth under 18 years of age, young adults between 18 and 24 years of age, or the chronically homeless, including those residing in jail or in the process of re-entry.
Both Adult & Child Health and Midtown are accredited by the Joint Commission and leaders in the provision of behavioral hand primary health services in Central Indiana. For more information about this program contact: Dan Arens, MBA, FACHE, at 317-893-0336 or darens@adultandchild.org.