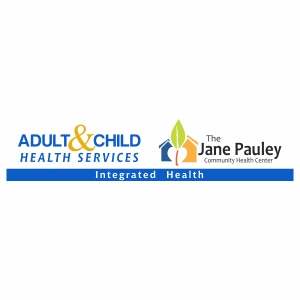 Indianapolis Healthcare Providers Combine to Create Unique Integrated Care Program for Persons in South Marion County
Research has demonstrated people with mental illness die 25 years younger than those without mental illness, primarily due to unmanaged chronic disease and reduced access to primary care. The National Healthcare Disparities Report states that, for persons with mental illness, "health care quality and access are suboptimal, especially for minority and low-income groups and while overall quality is improving, access is getting worse and disparities are not changing."
Adult and Child Health Services and The Jane Pauley Community Health Center, two Indianapolis area nonprofit healthcare organizations, have recently partnered to address this alarming trend. As a certified mental health center, in 2015 Adult and Child Health began looking for new ways to facilitate primary care for persons in its South Marion County service area. Allen Brown, CEO of Adult and Child Health, explains that "our Southside clinic is one of the busiest mental health centers in Indianapolis. Persons served at this location have a very difficult time accessing primary care, so rather than continuing to refer clients elsewhere, we decided it would be better to bring primary care providers into the mental health center."
In The Jane Pauley Community Health Center, Adult and Child found a partner with equally strong interest in behavioral health and primary care service integration. As a Federally Qualified Health Center dedicated to helping the medically underserved, Jane Pauley CHC provides comprehensive family practice services to patients in 15 clinics throughout the Indianapolis area. The two organizations share similar mission of providing affordable, high quality healthcare to individuals and families regardless of ability to pay.
In 2016, following months of planning between agencies, The Jane Pauley Community Health Center won federal approval to open a primary care clinic within Adult and Child's Mental Health Center at 8320 Madison Avenue. In this unique program, psychiatrists, family practice physicians, and nurses work side by side in close coordination, supporting persons with mental health and physical health needs. Marc Hackett, CEO of the Jane Pauley Community Health center explained, We're a big believer in integrated approaches to patient care." "Through our own behavioral health services within Jane Pauley clinics, and now in partnership with Adult and Child at the 8320 Madison Ave. location, this unified approach to patient care means better outcomes and less cost for the patients we serve."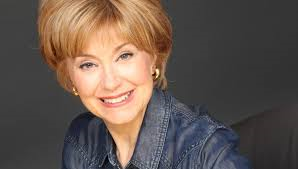 On September 21, 2016, Indianapolis native and well known NCB new anchor Jane Pauley, after whom the Jane Pauley Community Health Centers are named, visited the site of this unique healthcare partnership to share words of inspiration and recognition for the efforts being taken to help persons with mental illness.
Adult and Child Health, accredited by the Joint Commission, is a leading provider of behavioral health services in Central Indiana. The Jane Pauley Community Health Center is a Federally Qualified Health Center that provides high quality medical services to the Indianapolis area. For more information about this program contact: Dan Arens, MBA FACHE, at 317-893-0336 or darens@adultandchild.org