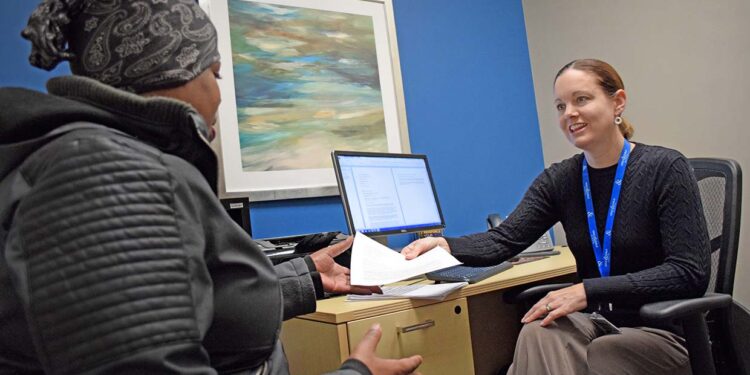 Adult & Child Health constantly vies to make your family medicine experience more convenient. Because of that, we've utilized our latest venture, which takes a big step toward achieving that goal.
The online Patient Portal allows clients with medication assisted treatment needs to manage their health care. From primary care to addictions to psychiatry, they can manage their Adult & Child Health accounts anytime, from anywhere.
"We're really excited to launch our online portal to better support our health clinic patients," said Dan Arens, Chief Strategy Officer and Director of Community Health. "This simple tool allows people to ask their medical and psychiatric providers medication questions, review lab results, access summaries of their visits, and even schedule or manage their future family medicine appointments."
RELATED CONTENT: Why Adult & Child Health is an Ideal Agency to Utilize Medication Assisted Treatment
What are the Patient Portal features?
The Patient Portal offers the following services, so your experience becomes more convenient:
Web Scheduling: Schedule or change family medicine appointments online, 24/7. No phone tag. No hold music. Just a confirmation in one minute instead of eight minutes.
Private Messaging: Communicate privately with us at any time of the day or night with secure messaging.
Refill Requests: Request prescription refills online without having to take more time out of your day.
Test Results: See your lab results and health history instantly without scheduling an appointment.
Online Billing: Pay your bills with a click instead of a check and save your billing information on file for later use.
RELATED CONTENT: Garfield Park Family Medicine Clinic Continues Tradition on Indy's Southside
How do we sign up for this family medicine service?
Go directly to our Patient Portal website, www.adultandchild.org/portal. You will be redirected to the patient portal. Once you're there, you can sign up for a new account, claim access to a current account, view your lab results, view patient education materials, or ask your provider team a question.
You can also sign up at any of our family medicine locations, or through the email invitation your received.
To register an account, you'll need the following information:
Your name (or your dependent's name)
Date of birth
Email address
Phone number (landline or mobile)
Select your provider's name and clinic location
From there, you'll be prompted to create a password.
Visit any of our clinics if you need help creating your Patient Portal account.