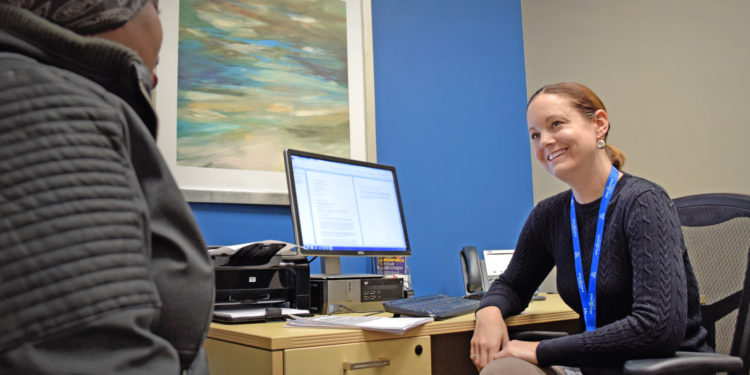 Adult and Child Health of central Indiana has announced an award from the United States Department of Health and Human Services. Adult and Child Health's primary care clinics have received designation as a Federal Qualified Health Center (FQHC) Look A Like program. Under the Health Resources and Services Administration (HRSA), federally designated health centers ensure access to health care for underserved communities and vulnerable populations, regardless of a patient's ability to pay.
A long-term provider of mental health, addictions, and child welfare services, Adult and Child is a newcomer to primary care services. Achieving federal designation for primary care allows Adult and Child to better serve the needs of communities by joining primary care, mental health, and addictions services into a single integrated healthcare model. With two designated primary care sites in Indianapolis and Franklin, and a primary care collaboration with Jane Pauley Community Health in Greenwood, Adult and Child Health has three federally qualified community health centers operating in the Indianapolis region.
"Healthcare can no longer afford fragmented and separate physical and behavioral health treatment." said Allen Brown, CEO. "Our patients' physical and mental health certainly aren't separated. Adding primary care and enhanced funding through federal designation means A&C will have a sustainable model for unified, comprehensive, whole health services."
Through existing Community Mental Health Center and Licensed Child Placement Agency services, Adult and Child's mental health, addictions and child welfare programs serve 11,000 unique patients per year, but many of those persons face difficulties accessing primary care. After implementing primary care services in early 2017, Adult and Child provided over 4,500 medical visits to medically underserved individuals.
At the Indianapolis community health clinic on Ohio Street, Director of Adult Psychiatry Dr. Christine Negendank sees firsthand the benefits of integrating primary and psychiatric care. "At the downtown clinic we often see patients impacted by mental illness, poverty, substance dependence, and homelessness" said Dr. Negendank. "Our patients typically also have significant physical health issues, but referring these high needs patients to outside clinics presents barriers to optimal care. Having psychiatry and primary care working side-by-side increases access to both systems and provides better outcomes for our patients."
For further information about Adult and Child services please contact Dan Arens, Chief Strategy Officer at darens@adultandchild.org or 877.882.5122.