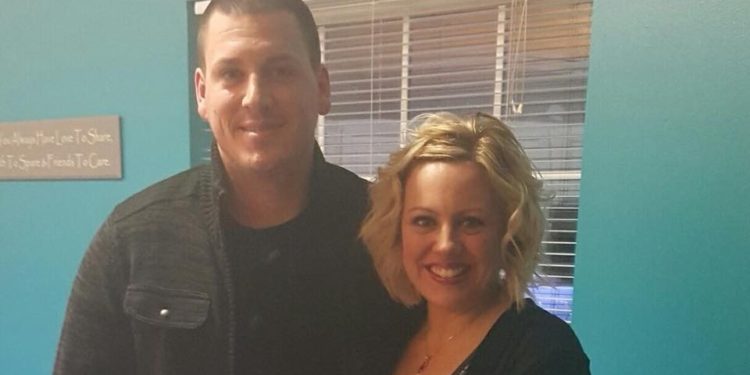 Adam Davidson speaks unemotionally, but frankly, when he reminisces about his childhood in foster care.
The southeastside Indianapolis resident, originally from Edinburgh, bounced from one foster home to the next. His three youngest siblings, Brad, Brenda and Joe, were 9, 6 and 3 years old, respectively, when they entered foster care. Adam was 8 years old at the time. They entered through Adult & Child Health's Therapeutic Foster Care system.
Finally, when Adam was in seventh grade, he and his siblings entered yet another foster home. When they walked into Mike and Laura Burton's house, they didn't know their lives were about to change for the better.
"That experience was awesome," Davidson said. "They gave us everything and anything we ever wanted, and then some. We're still in contact with them."
The Burtons eventually adopted Davidson and his siblings. This is where the story gets even better. It motivated Davidson to follow in the Burtons' footsteps.
May is National Foster Care Month. Share and retweet our social media posts promoting foster families and announcing upcoming foster care-related events on our Facebook and Twitter pages.
Why Adam decided to become a foster parent
It didn't take long for Adam's past in foster care to come up when he began dating his wife, Tina. He had temporarily become estranged from his adoptive family, and Tina encouraged him to re-connect.
Adam and Tina have two biological children together. Cameron is 7 years old, and Sydney is 5. They decided, based on Adam's upbringing in foster care and other factors, to become foster parents.
"The parents that adopted us were about my age when they took us in," Adam said. "I know what it's like, not feeling the love, nurturing or attention that a kid needed. We're just trying to make a difference. They didn't ask to be in foster care. My wife and I stepped up and said, 'Let's try to make a difference in someone's life.'"
They've fostered five different children during the last four years, including the 2-year-old they're currently fostering.
"It's totally different hearing about someone growing up in foster care and seeing it in action," Tina said. "You can absolutely love your foster children as much as you love your biological children."
Have questions about foster parenting? Check out the questions our Therapeutic Foster Care team hears most often during training.
How Adam and Tina decided to help
Since Adam was a foster child in Adult & Child Health's system, he and Tina returned to A&C as adults to become licensed as foster parents.
"We contacted Adult & Child and told them what we wanted to do," Adam said, explaining the process. "They did the background check; we had to do training and classes for 20 hours a year. The classes were very good and helpful."
They went through Adult & Child's no-cost foster training. That said, it didn't come without difficulties for Adam.
"Being raised in foster care, some of the classes were hard to sit through, because of rehashing memories," he said.
Adam added that with his experience as a foster child, he was able to provide some additional insight to others who were going through the training, and even the instructors on occasion.
"I'm more reserved and to myself, but my wife is more vocal and outspoken," Adam said of his input during training. "When I feel like it's an important thing to bring up, I speak up."
RELATED CONTENT: Learn more about how to become a foster parent.
Why you should consider becoming a foster parent
Adam and Tina have heard the concerns from prospective foster parents. One of the more common fears is, "What if I get attached to the kids, and then lose them?" The state of Indiana's goal is for no child to reach age 18 without a permanent family of their own.
"If your heart is broken when they leave that house, you're the type of person who should be fostering," Tina said. "You know that you made and impact and a difference in their lives, and you kept them safe."
"It's all about giving back … just making an impact on the kids' life," Adam said. "I've been in their shoes. I know what it felt like to be in that position."
Are you interested in becoming a foster parent? Contact our Licensing and Recruiting Assistant, Kathy Rinks, at 317-893-0207, ext. 1207.
Still don't want to become a foster parent? Consider a donation to our Therapeutic Foster Care program.