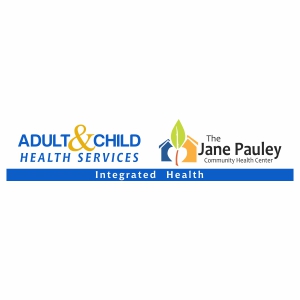 Adult & Child Center is partnering with the Jane Pauley Community Health Center to provide primary care services within Adult & Child's behavioral health offices at 8320 Madison Ave., Indianapolis. The new integrated health clinic offers a team approach to total health care for ages 13 and older. The clinic opened its doors on Tuesday, December 15, 2015.
Integrated Care is a team approach that helps individuals be their healthiest selves – mind and body – by receiving coordinated whole health services all at one location. The Jane Pauley at Adult & Child Integrated Health Clinic will provide a full range of primary care and behavioral health services to address an individual's physical and mental health.
"We know that individuals with mental health needs are at greater risk of having co-occurring chronic physical illness," said Allen Brown, Adult & Child CEO. "This is an opportunity for behavioral health staff to work collaboratively with primary care staff to consider how someone's physical health may be impacting their mental health, and vice versa."
Marc Hackett, Executive Director of The Jane Pauley Community Health Center, said, "We are committed to providing affordable, accessible, and high-quality primary care services. Our expansion of clinic sites demonstrates the community's need for low-cost, convenient primary care. This unique behavioral health partnership with Adult and Child helps us better meet the community's needs for total health."
We are proud to be one of only a few partnerships in the State of Indiana to leverage the resources of a Federally Qualified Health Center, a Community Mental Health Center, and a Licensed Child Placement Agency to collectively improve the lives of people who experience physical health concerns, mental illness, addictions, and trauma.
About Adult & Child: Adult & Child is a non-profit agency with services that help people live healthier lives and reach their goals. We support people of all ages, impacting every area of life. Our behavioral health and child welfare staff partner with clients to help them set goals for mental wellness and self-sufficiency, and meet those goals.
About The Jane Pauley Community Health Center: Established in 2009, The Jane Pauley Community Health Center serves the local community, regardless of insurance or income, with an emphasis on integrating medical and behavioral health. The center also focuses on the management of chronic diseases, such as diabetes, cardiac disease and depression. They served 5,870 unique patients in 2012.