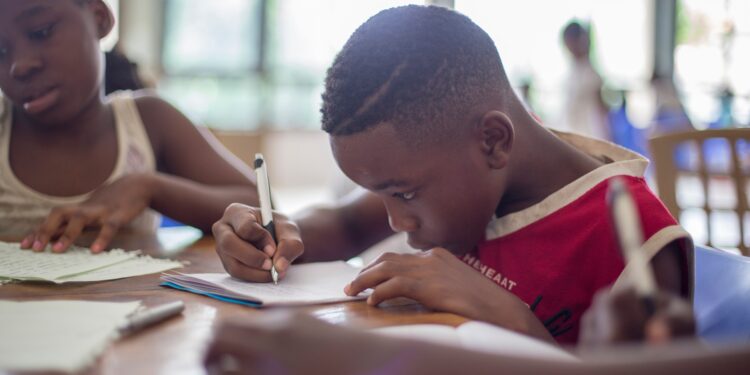 As we return to full-time in-person school reopening, we might be tempted to think our students will easily transition back to their pre-March 2020 lives. As we've come to discover in recent weeks, that isn't necessarily the case.
Lindsay Alexander, Beech Grove School Based II Team Leader with Adult & Child Health, has witnessed this phenomenon firsthand. She completed her Masters in Clinical Psychology from the University of Indianapolis. She has since focused her mental health career in children and adolescent psychology.
Lindsay is passionate about increasing protective factors in youth to decrease the risk of suicidality, working with caregivers in the family setting, and utilizing play therapy with younger children. She shares her thoughts and expertise on the topic below:
RELATED CONTENT: Adult & Child Health Receives $321,000 Grant from Lilly Endowment to Support Youth Services Under COVID-19
The Return to Normal Isn't All That Normal
Many parents and educators have asked us how to best prepare their child or student for the change from virtual learning, to hybrid learning, to back to the traditional learning setting and school reopening. We have affectionately been calling this phase the "return to normal," but it seems our kids may not be adapting well to these back-and-forth changes.
We know our local schools have been working tirelessly toward doing what is best for their students in their district, and educators have been feeling the stress to "return to normal" learning. During this time of change, there can be shifts in a child's emotional and behavioral language in the classroom and at home.  Many parents expected their child to embrace more hours in the physical classroom, and to have joy regarding some recent changes. Mental health providers have found the opposite to be true, and at our one-year mark of the pandemic, our children are exhibiting more signs and symptoms related to difficulty of constant adjusting.
What to look for during school reopening
Some signs and symptoms that your child or student may be experiencing mental health challenges related to ongoing changes over the past year include: general changes in mood, lack of optimism, anger and irritability, somatic complaints (i.e. headaches, stomachaches), difficulty sleeping, changes in appetite, sadness, and a general state of anxiety.
RELATED CONTENT: See How Our Youth Development Program is Helping its Participants Excel
What you can do to prepare for school reopening
There are plenty of strategies we teach parents and educators to help prepare your child or student for the continued change and transition from hybrid learning to traditional learning and school reopening. Here are a few of our focal points:
Validate: Validate that "the return to normal" is difficult. Many of us have used phrases like "when we get back to normal" for over a year.  An 8-year-old learner has made up around one-third of their school career of waiting for this "return to normal!" For our older youth who have been engaging in a hybrid system, they may be experiencing big emotions in the back-and-forth this school year brought.
Example: "I know you were looking forward to staying at home. It sounds like you are feeling very disappointed right now with these changes. It is OK to have these feelings."
Prepare: Prepare your child for change and talk to them about how they feel versus assuming how they feel. Be prepared to continue to check in with them as their feelings (and yours!) are allowed to change.
Example: "I know you were really excited about going to school 5 days a week. How are you feeling about it now?"
Notice: Use your noticing skills to make your child seen and heard.
Examples: "I'm noticing when you come home from school, you want to take a nap every day. How are you feeling?"
"A few weeks ago, you were very excited about a project at school. I notice you haven't talked about that recently."
Model: Model how to manage the big feelings and make a point to say how you are feeling and why.
Example: "I was really looking forward to seeing my friend for their birthday how we do every year. I am really sad that I am not able to do that. I think I could call her on video chat today and listen to our favorite music to spend time with her instead."
Focus on what you can control and stick to your routine
Many of our routines have been flipped upside down this year. But healthy bedtime routines are still a must for your child. Make sure your child is getting enough sleep. Lack of sleep can drastically affect the ability to cope with even minor changes. Create a routine that works for you at home. This could include adding time when the whole family can be together when possible.
As we continue with school reopening, we still have some unknowns despite the goal of "returning to normal" fully by the beginning of next year. Continue to be honest with your child in an age-appropriate level and check in about their feelings.
Example: "I'm not sure exactly what school will look like next year. What are some things that concern you?"
In my career in mental health, I have had the opportunity to read many books on parenting and parent young children myself.  I seem to have forgotten to buy a "How to parent during a pandemic" book. I have found that the best advice continues to be build connection and empathy with your child. You are doing a great job during a really difficult time.
RELATED CONTENT: Adult & Child Health Receives Kendrick Foundation Grant to Provide Support for Morgan County Students in Response to COVID-19.