To create an environment within Adult and Child Health that exhibits acceptance through advocacy, education, and collaboration with the LGBTQ+ Community.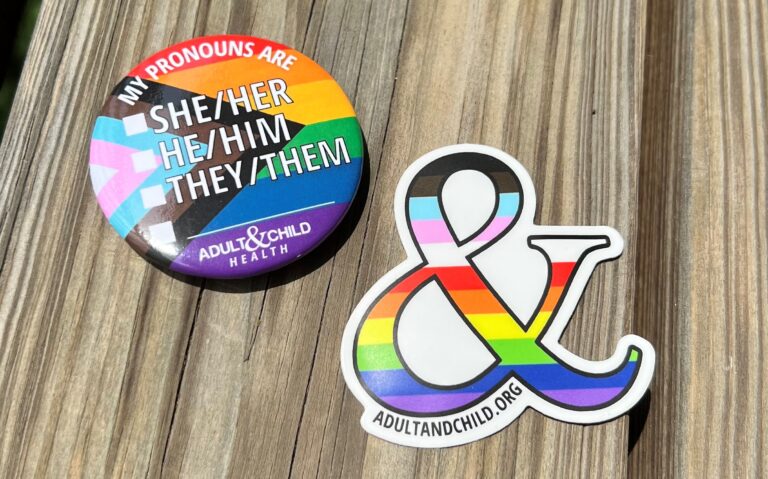 Adult & Child Health is welcoming and supportive to the LGBTQ+ Community 
Risk Factors in the LGBTQ+ Community
"LGBTQ+ individuals are almost 3 times more likely than others to experience a mental health condition such as major depression or generalized anxiety disorder"
"This community faces mental health conditions just like the rest of the population. However, LGBTQ+ people may experience more negative mental health outcomes due to prejudice and other biases."
"LGBTQ+ youth are 3 to 4 times more likely to experience suicidal attempts, thoughts, or self-harm than straight people. 38% to 65% of transgender individuals experience suicidal ideation."