Meet our Medical Providers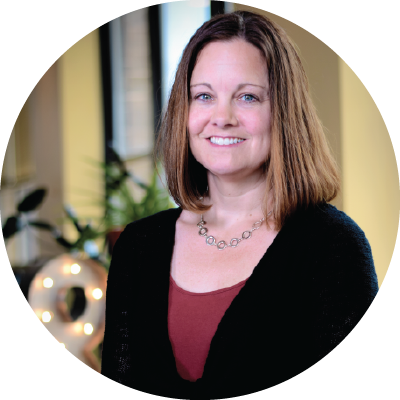 Christine Negendank, MD, CCHP

Is the Chief Medical Officer of adult psychiatry at Adult & Child Health. She provides medication management and leads the adult psychiatry team, collaborating with nurse practitioners, and helping develop agency policies and procedures. Dr. Negendank is board-certified in adult psychiatry, forensic psychiatry, and addiction medicine.
She began her medical training at Wayne State University and completed a psychiatric residency at the University of Michigan. Dr. Negendank served as chief resident and devoted many elective hours to the homeless outreach clinic. In her forensic psychiatry fellowship, she developed expertise in violence and suicide risk assessments, provided expert witness testimony, and performed evaluations for those defendants requesting competency and not guilty by reason of insanity.
Since, she has worked in community mental health, often serving and advocating for jailed and homeless individuals. When not working she enjoys spending time with her family, competing in triathlons, & keeping up with her children's passions of art, music, and archery.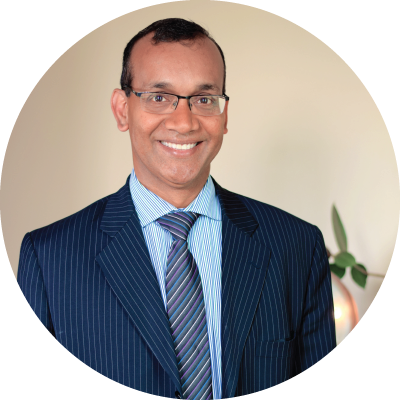 Arman Siddiqui, MD
Is an Adult & Child Adolescent Psychiatrist. He is board certified in Psychiatry and in Child & Adolescent Psychiatry. He did his Residency and Fellowship at New York Medical College. He has been with Adult & Child since 2015. He has been awarded multiple awards including the Clinical Excellence Award and Outstanding Intern by New York Medical College.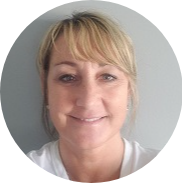 Hope Lowhorn, APRN
is at our Northwood Plaza (Franklin) clinic. She collaborates with patients to optimize their overall health and tend to their medical needs of all ages.
She started her career as a Registered Nurse at Johnson Memorial Hospital, where she worked on the medical surgical floor, Critical Care and Cardiac Testing for 18 years. She also worked as a PRN at St. Francis as a Sexual Assault Examiner, and at Methodist Hospital in their Behavioral Care Inpatient Unit. She most recently worked as a Nurse Practitioner at IU Bloomington in their urgent care for all ages.
She enjoys spending time with her family, shopping, and traveling.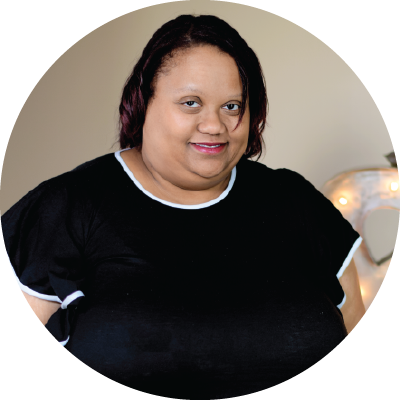 Tina Baxter, APRN, GNP-BC
is a board-certified gerontological nurse practitioner & adult prescriber. She holds a master's degree in nursing education and a post-master's certificate as gerontological nurse practitioner from the University of Indianapolis. She previously worked as a nurse practitioner in many behavioral health settings & is an educator, previously teaching as adjunct faculty at the University of Indianapolis, Anderson University, and Ivy Tech Community College. She is a faculty member and educator for PESI Healthcare where she serves a national speaker, building upon her past experience as a national speaker for SAMSHA.
Mrs. Baxter has served in many organizations & board appointments including the Indiana State Nurses Association, American Red Cross, Madison County Minority Health Coalition, Black Nurses Association of Anderson, Indiana INC, Anderson/Madison County Black Chamber of Commerce, Concerned Ministers of Anderson, American Association of University Women, and many others.
She is married to her husband of 21 years. She serves as an evangelist and a commissioned parish nurse for her local congregation. Mrs. Baxter enjoys spending time with her family and friends, watching movies and reading.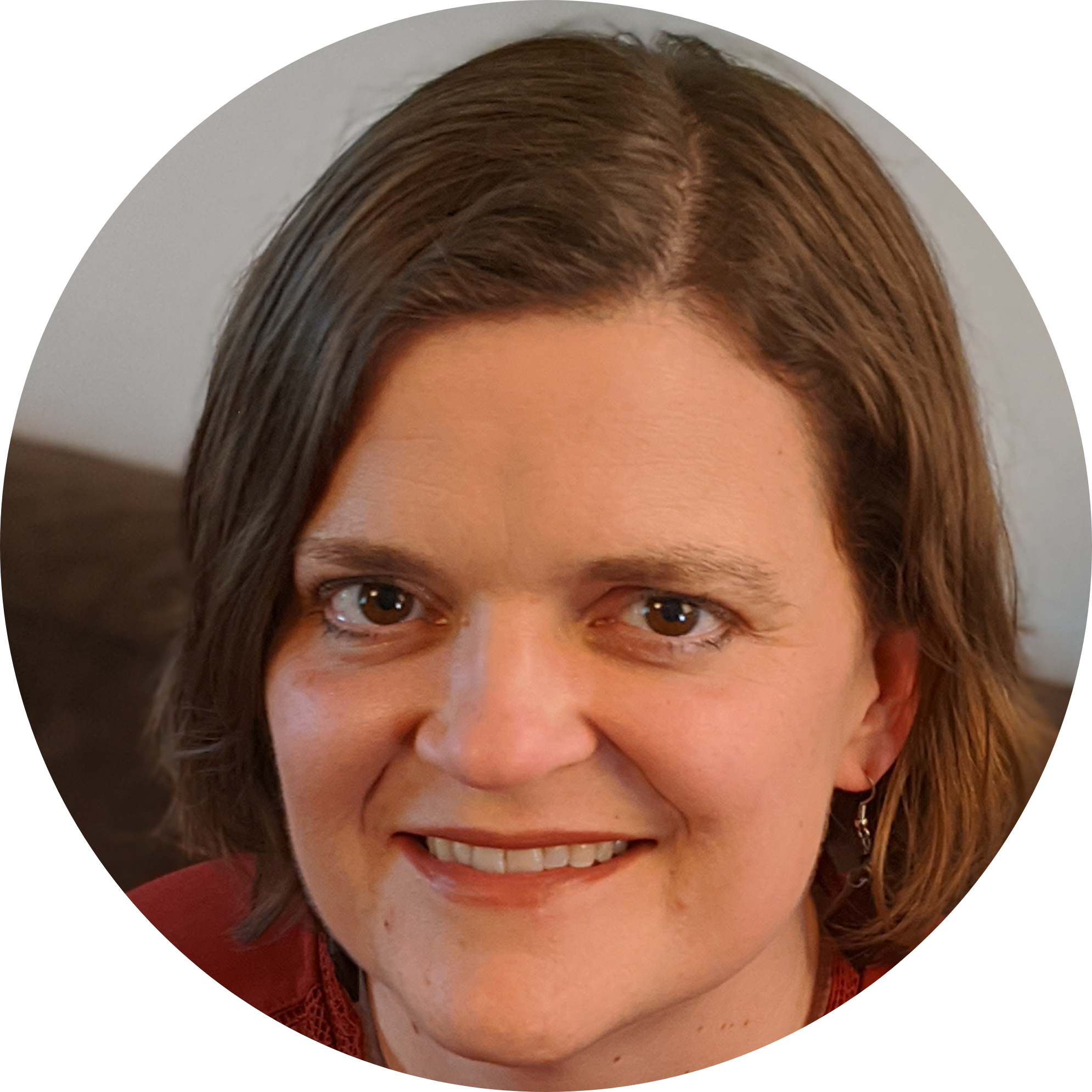 Melissa Collier, MD, MPH
Dr. Collier, M.D., MPH, our Associate Medical Director for Primary Care, has degrees from the University of Northern Iowa with a Bachelor of Arts in Biology and the University of Minnesota with both a Master of Public Health in Epidemiology and an M.D. degree.
She completed residency in internal medicine and pediatrics at the University of Illinois. She is a board-certified pediatrician..
Dr. Collier has worked for the CDC and for Indiana State Department of Health and has extensive experience as both a health care leader and a clinician throughout her career. She has received multiple honors and awards and has been a researcher and author for over 25 articles published in peer-reviewed journals.
Dr. Collier believes in collaborative, integrated, whole health care and has a passion for providing excellent treatment for the population we serve at A&C.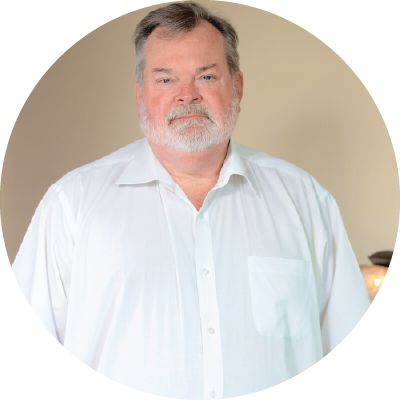 Charles W. Coats, MD
graduated from Indiana University Bloomington with a BA in Biological Sciences before attending IU School of Medicine Indianapolis. He then completed a Residency in Psychiatry and a fellowship in Child and Adolescent Psychiatry.
Dr. Coats is board-certified in General Psychiatry and Child & Adolescent Psychiatry. He served as Chief of Staff of Valle Vista Hospital in Greenwood In for 11 years and directed all the Child and Adolescent Programs both Acute and Residential. He came to the Adult and Child Center in 1998 and continued to serve in Child and Adolescent Psychiatry. Served as Medical Director of Adult and Child Health Services until recently, now serving as Associate Chief Medical Officer to Dr. Negendank. His duties include direct patient care of Child and Adolescent patients at the 8320 Madison Ave office and providing collaboration to the Child and Adolescent APN's. He has also leased out to Intecare as their Medical Director for past 17 years.
He has been married for 27 years and resides in Franklin Township with his wife & twin 15 year old daughters who are involved with gymnastics, dance, & show choir.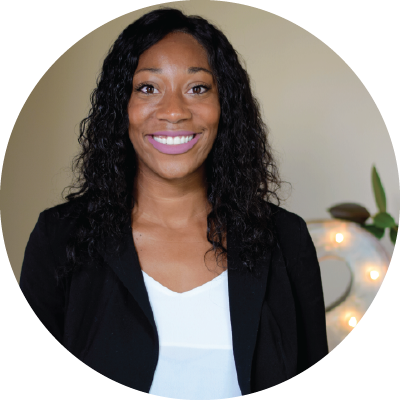 Shavon Donald, APRN
Is a board-certified Family Nurse Practitioner. She began her career in health care by working in the stepdown ICU at IU Methodist Hospital and transitioned to inpatient medical psychiatry while at Methodist. Since that time, she has gained experience in retail health, urgent care, and family practice before joining the A&C team in 2016. She has served Adult and Child in both adult psychiatry services and addiction medicine.
In addition to her clinical experience, Shavon's academic background includes a bachelor's degree in Nursing and a Master of Science in Nursing from the University of Indianapolis, graduating magna cum laude.
In her free time, Shavon enjoys spending time & traveling with her husband and two daughters, reading, and exercising. She is a strong advocate for empowering nurses, and believes that nurses should play a pivotal role in shaping modern health care.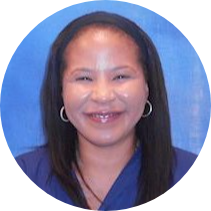 Jennifer White, MSN, FNP-C
is our Family Medicine Advanced Practice Nurse (APN) at our Garfield Park clinic, 234 E. Southern Ave. She has a wide range of clinical experience and a passion to serve.
White has treated patients as an APN with both acute and chronic health conditions and has worked in the Methodist Hospital Level 1 Trauma Center in both the main emergency department and the observation unit.
Prior to becoming an APN, she worked as a registered nurse (RN) in oncology/hematology and has worked as a sexual assault nurse examiner who counseled and supported survivors of assault trauma.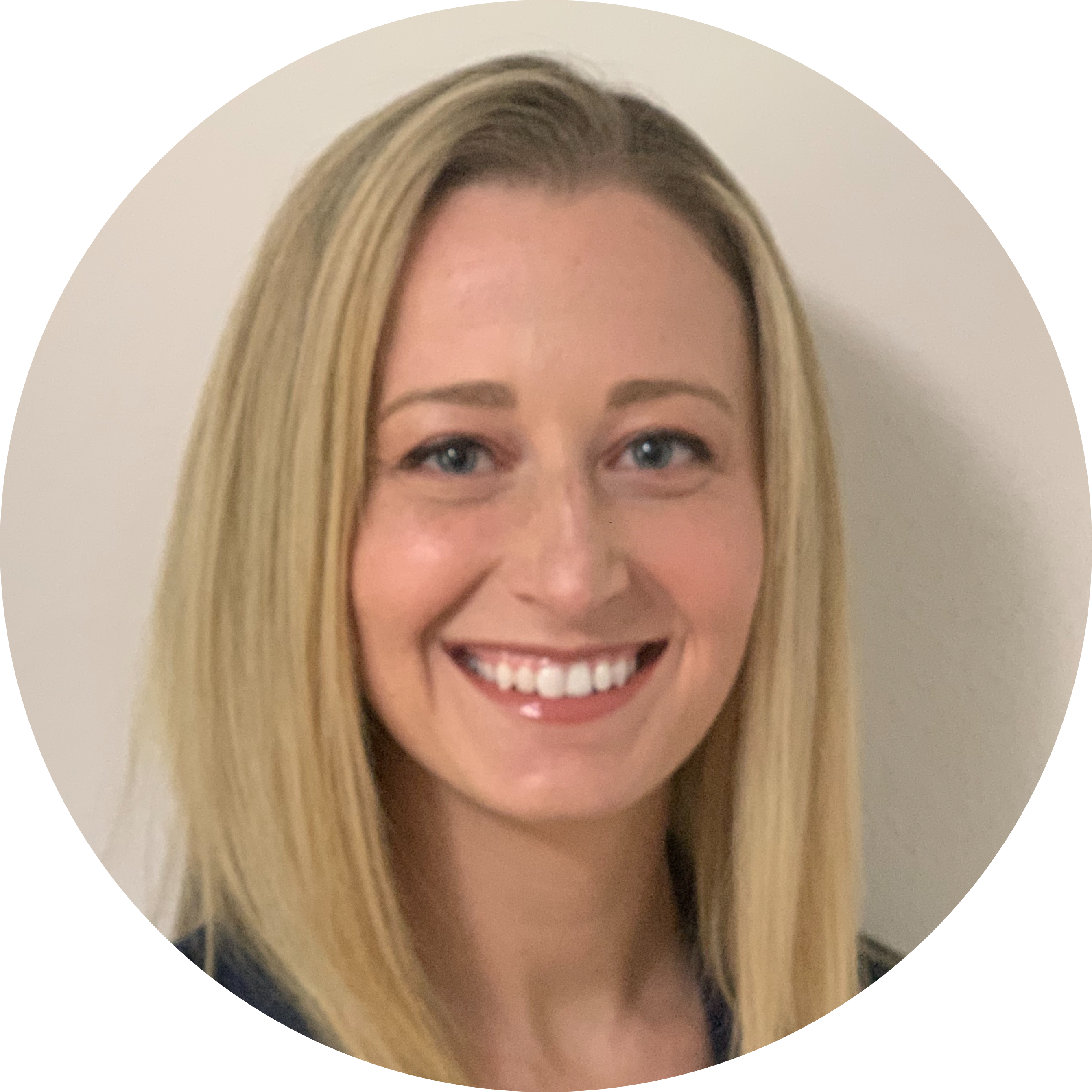 Sarah Miller, PMHNP-BC
works with the addictions team, general psychiatry for adolescents and adults, and the competency restoration team. She is board-certified as a Psychiatric Mental Health Nurse Practitioner. Her specialties are working in addictions and with people who experience serious mental illness.
Miller graduated from Indiana University with a psychology degree and went back to school for nursing. She received her nursing degree from Indiana Wesleyan University and worked in a nursing home and also spent time working in a group home with adolescents. She received her master's degree from Vanderbilt University.
She enjoys hanging out with her family and her two dogs, and going to sporting events.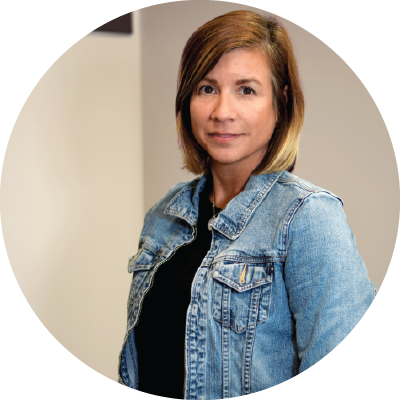 Yolanda Bray, APRN
Is a board-certified Psychiatric Nurse Practitioner. She began her health care career in emergency & trauma medicine. She worked both inpatient & outpatient settings before transitioning to community mental health. She joined the Adult & Child Medical Team in 2014. Her role includes child, adolescent, and adult psychiatry, as well as addiction services.
In addition to her clinical experience, Yolanda's academic background includes a bachelor's degree in Nursing and a Master of Science in Nursing from Indiana University. She is a member of APNA and ANCC.
In her free time, Yolanda enjoys spending time with her husband & 2 children. She is a sports fanatic & loves traveling with her family.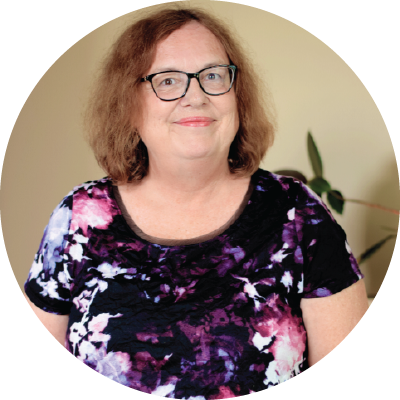 Christy Dixon, APRN
began her career in health care as a lab assistant in the early 80's and became a Licensed Practical Nurse in 1985. She obtained her Registered Nurse degree in 1989, & graduated from IUPUI in 2012 as a Nurse Practitioner. All of her clinical experience has been in Mental Health and she has worked with all populations with Psychiatric-Mental Health needs, in settings including Outpatient, Inpatient Acute Care for patients with psychiatric substance abuse needs, Inpatient Residential Care and State Hospitals for patients with long-term Psychiatric needs. Her specific interests in Psychiatry are patients with mood disorders, thought disorders & caring for patients who have survived trauma. She enjoys precepting Nurse Practitioner Students and is interested in working to streamline systems in healthcare delivery models.
Personally, she enjoys spending time with family and friends, especially with her grandsons. She loves dogs, reading, social media & keeping up with current events. She hopes to travel more in the future and to visit more of the United States and Europe someday.
Kim Douglas, APRN
is a Family Nurse Practitioner at the Greenwood-area clinic (8320 Madison Ave.) who provides acute and chronic medical care to clients of all ages. Kim received her RN ASN through Ivy Tech in Columbus and Bachelor of Science in Nursing (BSN) through IUPUC and worked as a nurse in the Cardiac Care Unit at Community East. She completed her Master of Science through Ball State University and certification in Family Medicine.
Prior to her work with Adult & Child Health, Kim served as a Family Nurse Practitioner with Windrose Health Network, and Columbus Regional Health where she worked at PromptMed, Sandcrest Family Medicine, and Doctor's Park Family Medicine.
Kim is originally from Southern California, and currently lives in Shelbyville with her husband. She has five children, and four grandchildren. She enjoys singing, bike riding, and spending time with her family.