Daisy
Growing up, Daisy's relationship with her mother and stepfather were less than healthy. She had the courage to speak up against her abuser and found herself and her siblings in a residential home, and eventually, foster care. Today, Daisy is in school and still keeps in touch with her siblings.
Sherrelle
A victim of domestic violence, Sherrelle found herself isolated, addicted, and afraid. Today, she is very proud that she had the courage to break away from her abusive relationship and relocate to Indianapolis. She has earned her CNA license, has a full time job, and has an apartment which she shares with her pre-teen daughter!
Robert
After witnessing the murder of his son, Robert fell into a deep depression. He lost contact with his other children, lost his long standing job, and found himself squatting in abandoned homes. Today, Robert is a proud security officer, author, and Englewood resident.
Blog Posts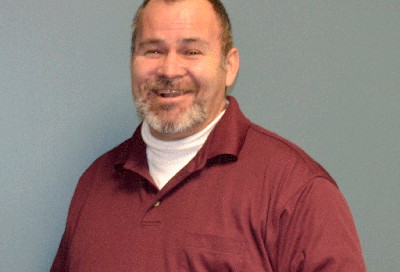 This week, as we ring in the New Year, people across the world make New Year's resolutions. "New Year, New You" is a common theme. If you're making resolutions, but are unsure about being able to reach your goals, Max Hoese can serve as inspiration. He is living proof that  a "new you" is possible. […]
About Adult and Child Center
Adult and Child Center is 501c3 not for profit agency focused on providing high quality mental health & child welfare services across Central Indiana. We support the unique and complex needs of people who experience serious mental illness or serious emotional disturbances and we do this through a highly trained and supported staff of over 500 people. We believe the symptoms of mental illness and the results of experiencing trauma are treatable with a little extra support from qualified mental health clinicians. We are here to support the mental health and child safety needs of Indianapolis and surrounding area. Our behavioral health staff are embedded in over 100 area schools and work side by side with teachers and school staff to identify and engage children who struggle with emotional needs early in their education. We have staff embedded in area homeless shelters to focus on working with adults, children, and families who experience homelessness. We help identify those who experience mental health or substance use concerns and connect them to person centered services.
Who is eligible for services?
We offer services to anyone experiencing problems with their thoughts, feelings, or interactions with others. Services are available to children, adolescents, and adults who are having difficulty in school, with family members, or are exhibiting conduct problems perhaps due to anxiety or depression.
Common services available
Services for Children & Families: • Screening and assessment • Community-based counseling • Individual/family counseling • School based services • Therapeutic foster care • Independent living • Skills development • Medication management • Integrated primary behavioral Health care services • Person-centered services • Community based treatment teams • Senior adult services • Job Links supported employment • Illness management and recovery • Integrated dual diagnosis treatment • Wellness management programs • Medication management
What sets Adult and Child Center apart?
We offer access to a wide variety of accredited behavioral health services and we specialize in offering evidence-based practices which address serious mental illness in adults and serious emotional disturbance in children and adolescents. Evidence-Based Practices are methods of treatment which are supported by vast amounts of research and are proven effective.