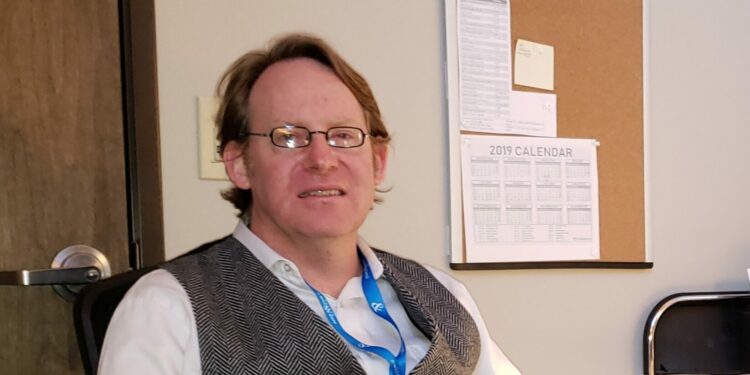 In 2017 alone, Indiana had 1,118 opioid-related deaths. That's 17.2 deaths per 100,000 residents. That number has risen steadily since 2013, and it jumped 67.8% between 2016 and 2017.
Adult & Child Health has seen the opioid crisis firsthand, from clients who enter its addictions services to its Therapeutic Foster Care program. According to JAMA Pediatrics, a medical journal, foster care entries due to parents' drug use spiked 147% between 2000 and 2017. A&C Director of Child Welfare Services Julie Stewart said several foster children in the system have biological parents who abused opioids.
"Adult & Child Health is striving to assist patients in every aspect of health care with an integrated and collaborative approach," said Dr. Christine Negendank, chief medical officer. "We have been providing both behavioral health and primary care services, but were really lacking in our ability to provide medication assisted treatment for our patients with opioid dependence."
How Adult & Child Health invests to increase access to Medication Assisted Treatment
Adult & Child Health recently announced its partnership with the Indiana University School of Medicine to expand its addiction treatment services.
Medication Assisted Treatment (MAT) is a program in which medications are used to curb physical cravings that are often associated with withdrawal symptoms while the patient works through addiction's mental health aspects. Thanks to Adult & Child's partnership with IU's nationally recognized addictions program, the agency feels it's found the right man – and three fellows – for the job.
Dr. R. Andrew Chambers is an associate professor of psychiatry at the IU School of Medicine, and he's board-certified in general psychiatry and addiction psychiatry. Dr. Chambers' passion and expertise in treating the complex needs of people who experience addictive disease has propelled him into an industry leadership role and in his authoring  "The 2×4 Model: A Neuroscience-Based Blueprint for the Modern Integrated Addiction and Mental Health Treatment System."
"Dr. Chambers' leadership has helped A&C Health advance our ability to support the needs of our addictions patients dramatically in a very short period of time, said Dan Arens, chief strategy officer at Adult & Child Health. "His dedication to building a holistic service delivery model and teaching the next generation of addictions providers through our partnership with IU is so refreshing."
RELATED CONTENT: See how our Youth Development Program is Helping its Participants Excel
Why Dr. Chambers came to Adult & Child Health
Chambers believes Adult & Child Health is an ideal place to utilize Medication Assisted Treatment and the 2×4 model because of A&C Health's decade long commitment to integrated primary and behavioral health care.
"The way Adult & Child is set up is really nice for developing this kind of approach in this system," Chambers said. "It's very hard to set up an integrated mental health and addiction treatment center in a place that doesn't know mental health."
Chambers isn't alone in his efforts. Addictions psychiatry fellows Kevin Masterson, Danielle Patterson and Rohit Shah are completing a one-year fellowship at the agency. Chambers supervises all three fellows.
"All three of these folks are just out of their psychiatry residency, so this kind of like a fifth year of their residency training," Chambers said. "They're fully trained adult psychiatrists, but they're doing one more year that's still part of their training."
Negendank also supports the team's approach.
"The 2 x 4 model has been a great fit for our patients who frequently have co-occurring mental health and addictions disorders," she said.
The fellows each work at Adult & Child Health one day per week. Their fellowship continues through July 2020.
"There's a right way to do it where it's really effective, and that's the way we're going to do it, and we're all on board with that," Chambers said. "We're interested in quality care, and I feel that."
RELATED CONTENT: I Took Mental Health First Aid Training. Here's Why You Should, Too.
How Medication Assisted Treatment works
Doctors commonly use the MAT approach in conjunction with individual and group education and therapy to treat opioid use, alcohol use and smoking. Research demonstrates a combined counseling and medication approach yields better outcomes for most patients.  The FDA has approved several medications to treat opioid addiction and alcohol dependence.
Not sure what services you need? Call our Open Access line at 1-877-882-5122.
What's next for the MAT program
Negendank and Chambers will ensure A&C continues to be an addiction psychiatry training site. They aim to take a proactive role to expand the number of qualified MAT providers and increasing access to quality care.
"I'm lucky and Adult & Child is lucky for the leadership of Dr. Christine Negendank," Chambers said. "Adult & Child has a mission that it leads. It's not part of a larger organization that's telling Adult & Child what to do. It's still a semi-autonomous community mental health center. There's just a lot it can do that's entrepreneurial."
RELATED CONTENT: How Blue Triangle Helped a Homeless Man Recover